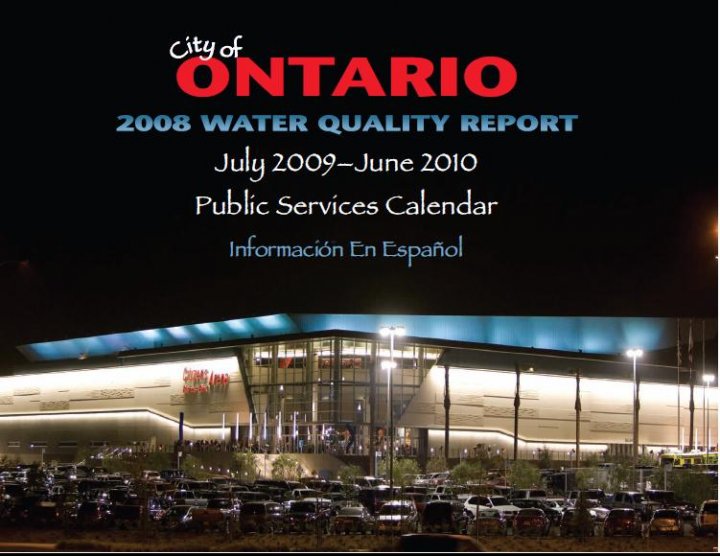 Water Quality Report Calendar created for the City of Ontario
City of Downey Used Oil Calendar.
Artwork produced by Downey's 5th grade elementary students.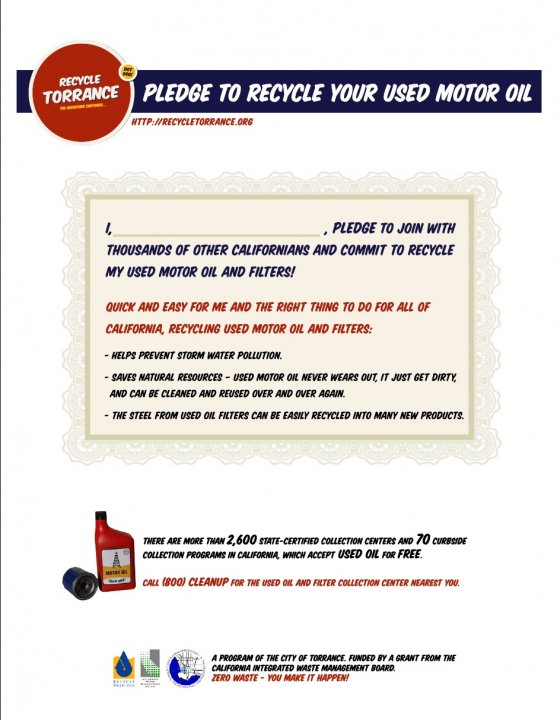 Used Motor Oil Recycling Pledge Card created for the City of Torrance.
City of Baldwin Park bulky item collection postcard. Included a removable magnet on the back.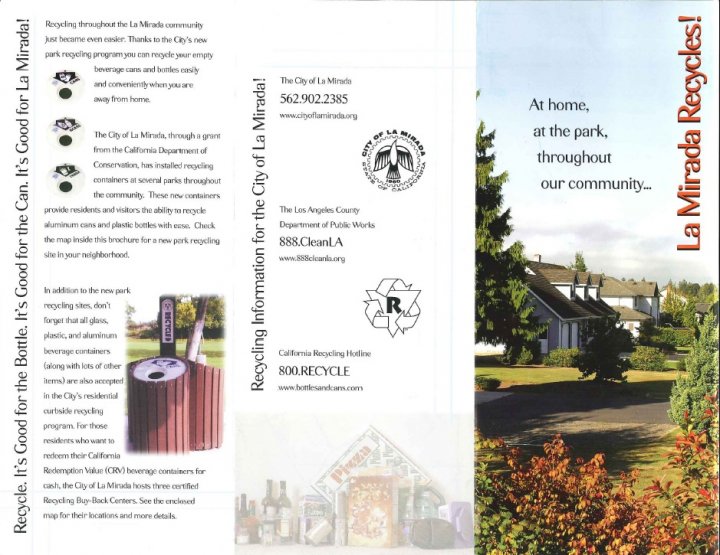 City of La Mirada Recycling Brochure.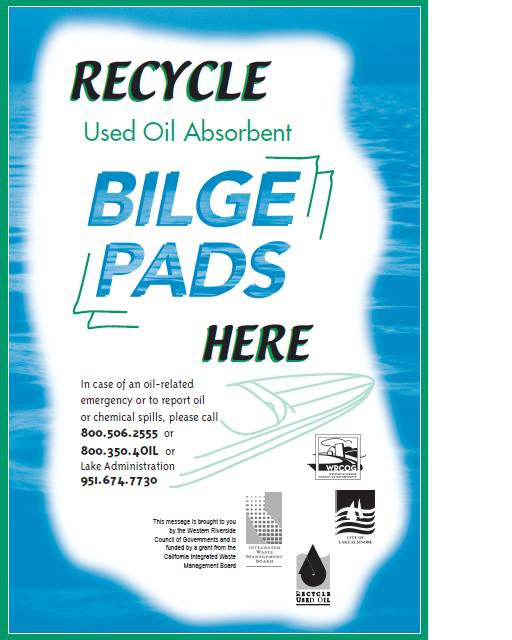 Bilge pad collection container decal created by KJServices for the Western Riverside Council of Governments (WRCOG) inland lake program. Bilge pad collection containers were installed at Lake Elsinore, Lake Perris, and Canyon Lake.
City of Culver City Recycling Brochure.


RecycleTorrance Website Mousepad for the City of Torrance.


Recycling Postcard created for the City of Vernon.